Hi there Magento users, we wish you a happy new year 2016 and hope your web stores and online businesses will flourish
First, we would like to thank you for 2015, you were great support to help us grow and trust us to develop your websites and your Magento modules, thanks again.
We start 2016 with some exciting news: we have received the visiting cards, here they are, what do you think ?
GitHub public repository
To improve our modules development process, we have created our public GitHub repo, we will use it to release the source code of our free modules, as well as let people install our modules using modman or composer
As of now, we have only made the Abandoned Carts Notification module available via GitHub but the siblings are coming ;)
You can check it out now here: https://github.com/digitalpianism
Demo Website
You've been asking it last year, here it is: our demo store so you can test our modules.
Right now, we've decided to only add the purchasable modules to the demo store as we think that people have the right to test something before buying it.
It is quite new so you may find some unusual bugs here and there, feel free to report them by contacting us
Also if you want to test a module that is not yet available via the demo store, drop us an email, we'll work something out for your
More modules available
As we've still got some modules in our chest, we've released a couple of them to start 2016 dynamically. Here they are.
Modules Manager
Yet another free Magento module, quite useful for developers, we've been using it internally for quite a while and we thought that we could release it for everyone.
This extension basically lists every Magento modules installed on your system, as well as numerous information about them. It is very useful when facing issues with a module, specially when developping new modules.
Here's a quick overview: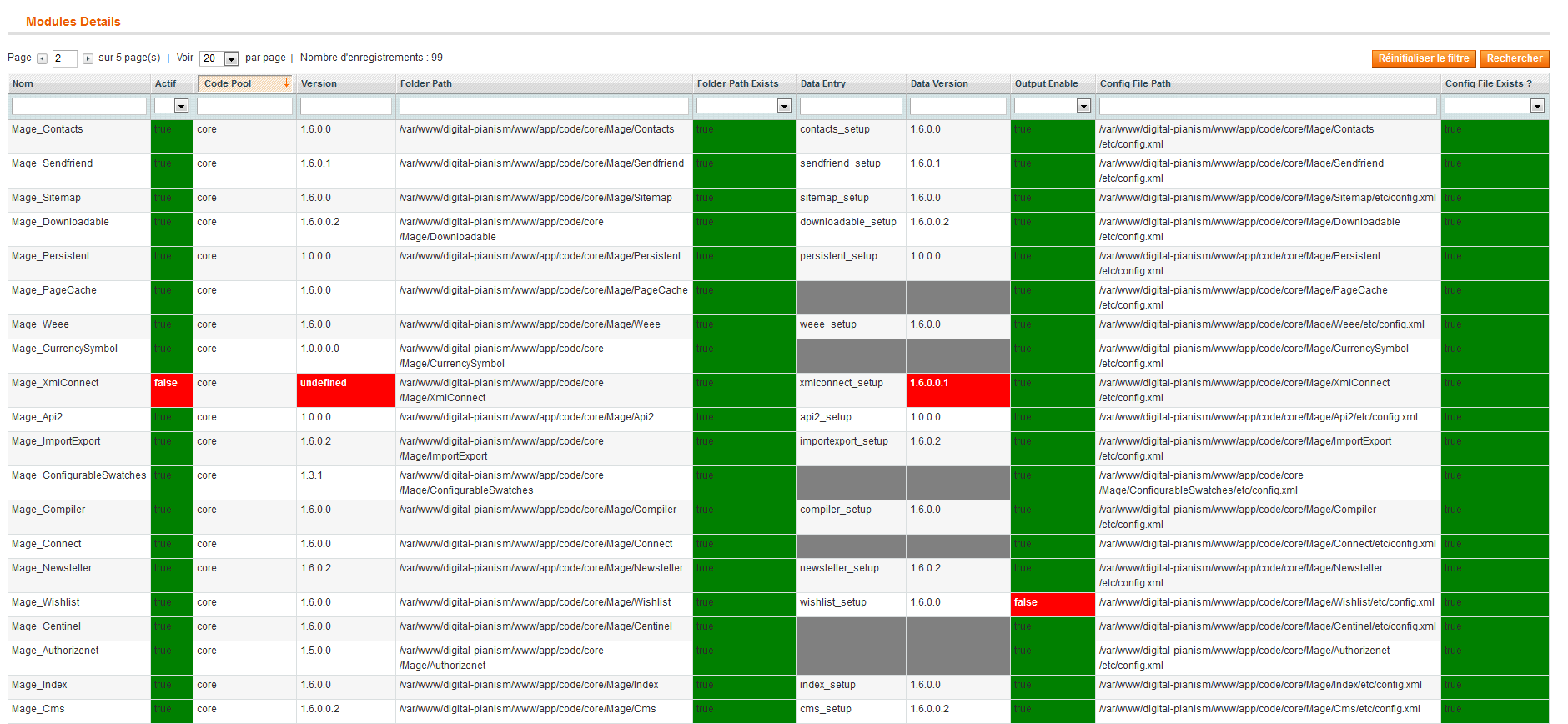 You can get this Magento extension for free at the following spots:
Homepage Images and Sliders Manager
This is probably one of the biggest module we've worked on. Its goal is to help managers with homepage content by providing a tool that let you create as many homepages as you want, either images grid, sliders or both.
It comes with more than 60 different homepages layout, multistore support, responsiveness and you won't have to add a single piece of code to your Magento to get it working, the Homepage Images and Sliders Manager does everything for you
This module is testable on our demo store (see above) and can be retrieved at the following links:
I hope you enjoyed those news and we wish you all the best for 2016